JC Penney has this cool faux-fur vest for that can be incorporated into lots of animal Halloween costume ideas: I can't tell from the pic, but I am assuming the belt is removable if desired. They are not usually secured.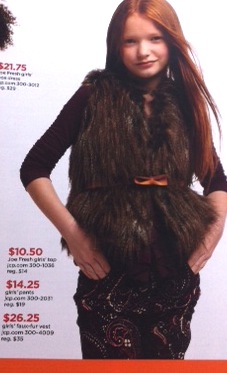 For an EAGLE: Layer this vest on top of a long brown dress from the thrift store, cut it into a high-low hem and trim the hem in a white/black feather boa. For a boy, dye a white long john set brown, and layer the vest over the top. Add brown boots and make or purchase a felt or feathered eagle mask along with eagle wings on Amazon.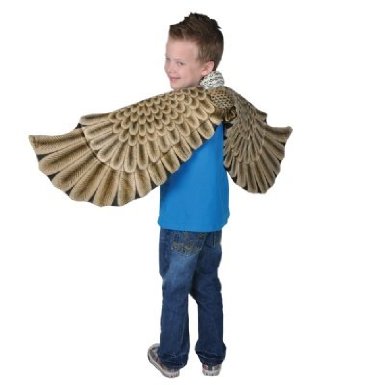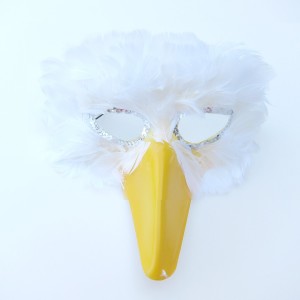 WOLF or FOX: Wear this  faux fur vest with brown or grey leggings and a brown or grey long sleeve t-shirt or sweater. You can also use the brown long john combo as described above. Add this wolf hat and nose from Amazon: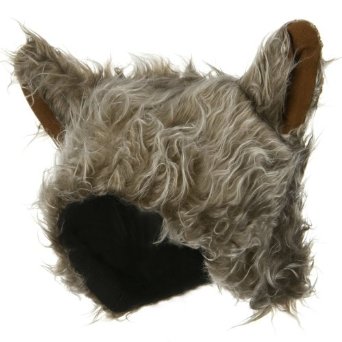 For a girl WOLF or FOX, add a mostly grey or brown skirt that has a pattern or print, a glitter belt, sparkle tights, glitter flats, and pin a cute hair bow to the hat.
See more ideas using this faux fur vest in an owl costume, and for Papa Bear, Mama Bear, and Baby Bear.
These are not exact formulas for costumes, but rather ideas to get you started in the creative process.  This method of using new and existing clothing items to make Halloween costumes is explained in further detail in my Kindle ebook, "How to Design & Create A Halloween Costume".  I guarantee you will have a one-of-a-kind costume because it's based on your creativity!