The fashion districts in Los Angeles and New York City are incredible resources for finding materials used in costume making.  You may be needing fabric to sew a costume from scratch or fabric and trims to refashion and embellish an existing item.
If you live in these cities, you are lucky!  If you are not so lucky, plan a special trip or save an afternoon for this exciting adventure if you happen to be in the area on vacation.
It can be extremely overwhelming when shopping in these districts because of the vast amount of merchandise crammed into tiny shops, but oh is it FUN!
Design your costume ahead of time using the process explained in my Kindle ebook, "How to Design & Create a Halloween Costume" so that you know what you need.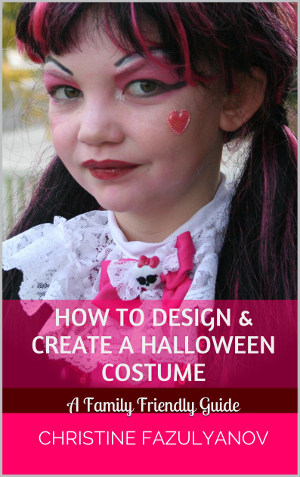 Make a list of exactly what you are looking for so that you don't lose focus once you get to the district.  You don't want to run out of time because you got distracted by all the cool fabrics for new throw pillows!