My daughters are in their school play which is the shortened and adapted version of Oklahoma! by Rodgers and Hammerstein.  The costume design along with hair and makeup ideas are getting underway.  In my research on this Edwardian time period, I ran across a fascinating retail catalog from 1906.  This 432 page peek into history is for the T. Eaton Company Spring and Summer 1906 Catalogue. The Fall and Winter 1906 Catalogue begins at page 221.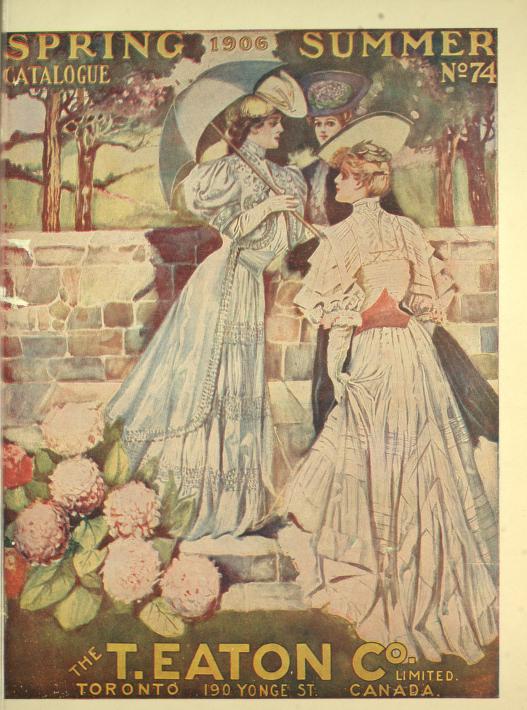 Not only is this a superb resource for Edwardian period costumes but it also shows hairstyles for men, women, and children of the time.  The first 100+ pages of each season's catalog are filled with apparel and accessories for men, women, and children including dresses, walking suits, petticoats and other underclothing, shoes, hats, & night clothing.  It is unbelievable to me to see the hundreds of items available.
I can't fathom a retailer from 100 years ago having such a huge selection of goods because the catalogue also offers fabric, notions, watches, linens, hair goods, silverware, knives… Looks like it was the Amazon.com of the Edwardian Period!
I picked out just a small handful of images to wet your appetite, but if you love this time period or need additional costume ideas for the 1900s, be sure to click through to the full catalog.
Click here for the full screen version of the catalog.
Take a look at these fabulous items for sale…Could we ever go back to these days of such fine fashion?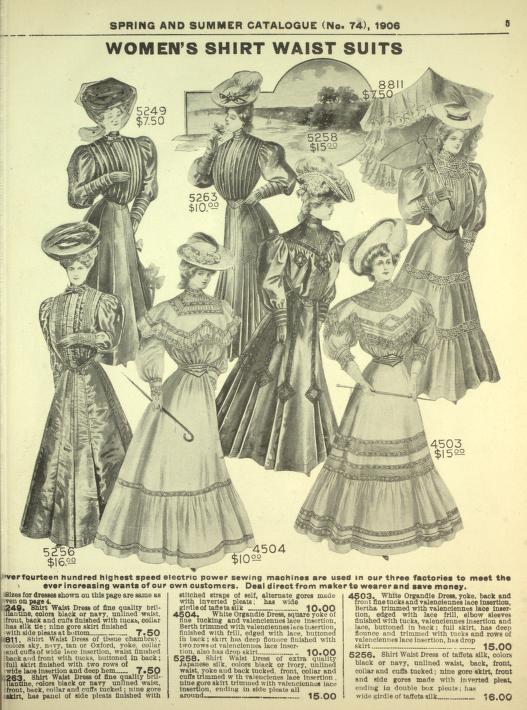 These fashions aren't necessarily all relative to the 1906 Oklahoma territory, but that's where the costume designer comes in…
To suggest an era, to design details that distinguish a past era from the present, to temporarily transport the actors and the audience to another time–that is the power of creative costume design.
More to come on Oklahoma! (I don't mean to put such definitive punctuation, but that important line and dot is what seems to differentiate the musical from the US state…) I will continue to add posts specifically about our progress with the Oklahoma! costumes, so sign up on the side bar to receive updates.
One of the reasons I created my blog was to assist amateur costume designers like me who work with schools, community theater, and other non-professional theater. Often times we get thrown into the design process without having enough information. That what happens when you work for free.

 I hope this article has given you a starting point into your research for Oklahoma! and a sparkle in your creative heart which excites you about the beauty of this time period.